Please click on each card for your interpretation. Scroll down to view...
Past
Ten of Wands
Past
You've felt overburdened - was it due to something minor you can change or have you lost your sense of direction?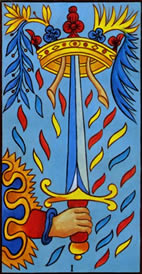 Present
Ace of Swords
Present
You're facing career or cash challenges which you can overcome with logic and objectivity, provided you accept your limitations.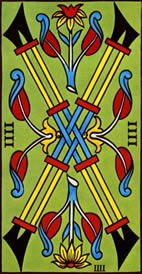 Future
Four of Wands
Future
Cutting loose from old tired ties will bring fresh colleagues into your orbit and with them exciting bright new projects.