Please click on each card for your interpretation. Scroll down to view...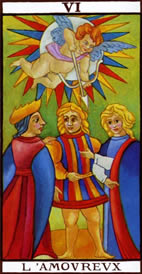 Past
The Lovers
Past
You've let matters of the heart override the more mundane matters of the bank balance. Time for a reality check.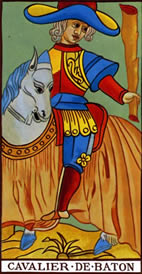 Present
The Knight of Wands
Present
This is the time to explore new cash making schemes and business plans - you can even be a bit reckless.
Future
Seven of Cups
Future
Avoid foolish dreams and setting impossible goals. If you 'keep it real' life can offer you some great opportunities.