Please click on each card for your interpretation. Scroll down to view...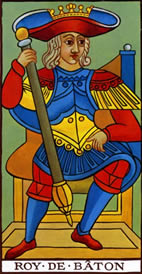 Past
King of Wands
Past
Don't keep hiding your light, you've got the talent to go further. If someone is blocking you address the issue.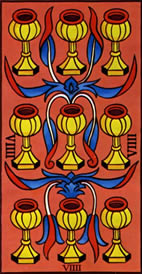 Present
Nine of Cups
Present
Now is the ideal time to set any plans in motion. Acting immediately makes any chance of success more likely.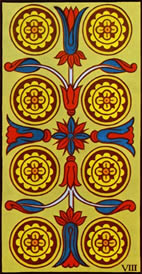 Future
Eight of Pentacles
Future
You'll feel fidgety and need to expand your horizons, a career change or an educational course could fit the bill.