Please click on each card for your interpretation. Scroll down to view...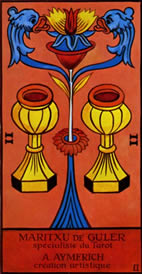 Past
Two of Cups
Past
Romantic and familial ties have taken your eye off the business ball. Your interests may have suffered as a result.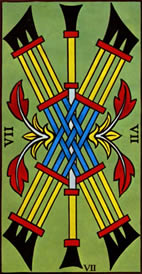 Present
Seven Wands
Present
Not everyone agrees with your ideas, but if you think they've got real potential be willing to face any opposition.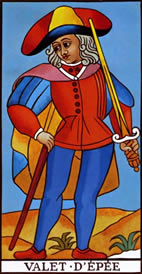 Future
Page of Swords
Future
Your enhanced commutation skills mean you are ready to face and overcome any problems fickle fate flings your way.