Please click on each card for your interpretation. Scroll down to view...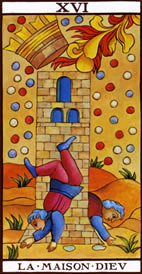 Past
The Tower
Past
The dramatic events of the past were outside your control and this has left you feeling vulnerable - but you'll win through.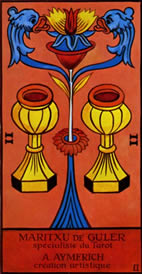 Present
Two of Cups
Present
A relationship will move on to a new more profound level. A wedding is likely, the question is whose?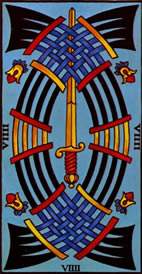 Future
Nine of Swords
Future
Your love life may seem stormy for awhile but once you work out why you're unhappy you're half way to solving the problem.