Please click on each card for your interpretation. Scroll down to view...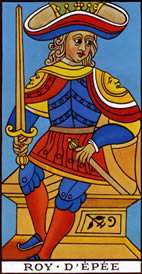 Past
King of Swords
Past
Has a know-it-all had you scurrying for cover from their disapproval or have you been domineering and dogmatic?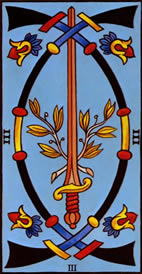 Present
Three of Swords
Present
Are things really as bad as you think? Face any love related issues calmly and you can secure a solution.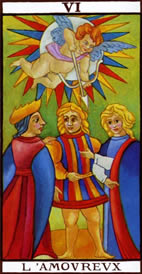 Future
The Lovers
Future
Beware of getting ensnared in a love triangle. If you're single you may discover you have more than one admirer.