Please click on each card for your interpretation. Scroll down to view...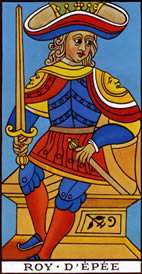 Past
King of Swords
Past
You have a right to your own opinion, don't let a dogmatic person try to turn you into pliable putty.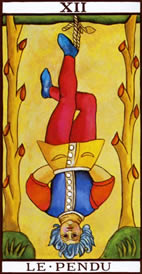 Present
The Hanged Man
Present
You may have to sacrifice one thing to gain something better but don't let yourself be manipulated by others.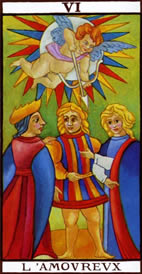 Future
The Lovers
Future
Lover's tiffs can be overcome, although things become complicated when a third party gets involved. You'll have more than one admirer.