Please click on each card for your interpretation. Scroll down to view...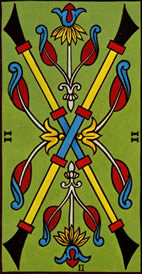 Past
Two of Wands
Past
You've been full of vim and vigor, but have you been burning the candle at both ends? Relax more.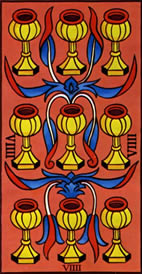 Present
Nine of Cups
Present
Watch what you wish for, as you're likely to get it. Any plans should produce some fine fruit.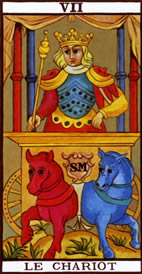 Future
The Chariot
Future
You'll need to keep yourself in the driving seat and be competitive to achieve your aims, You'll make your own luck.