Please click on each card for your interpretation. Scroll down to view...
Past
Seven of Cups
Past
You've spent time dithering, unsure of which option to take. Now you need to get off the fence and act.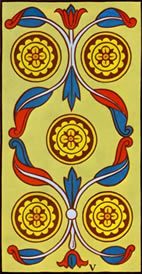 Present
Five of Pentacles
Present
You feel something is missing in your life, it could be cash, something spiritual or romance. Don't let relationships stagnate.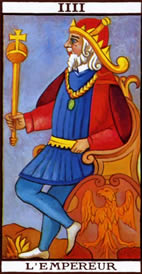 Future
The Emperor
Future
You will succeed in reaching your aspirations but you must work for them. A strong dominant person will help you.