Please click on each card for your interpretation. Scroll down to view...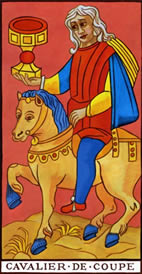 Past
Knight of Cups
Past
Have your expectations been a bit too high? Could it be that a relationship, friendship or business partnership turned stale?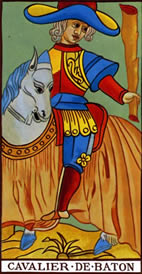 Present
The Knight of Wands
Present
It is time for action and adventure and for once you really can afford to be a bit reckless.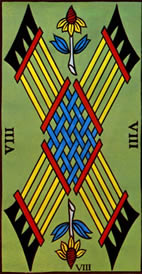 Future
Eight of Wands
Future
Keep your mind open and you will soon be inspired by new ideas and gain new but unexpected information.